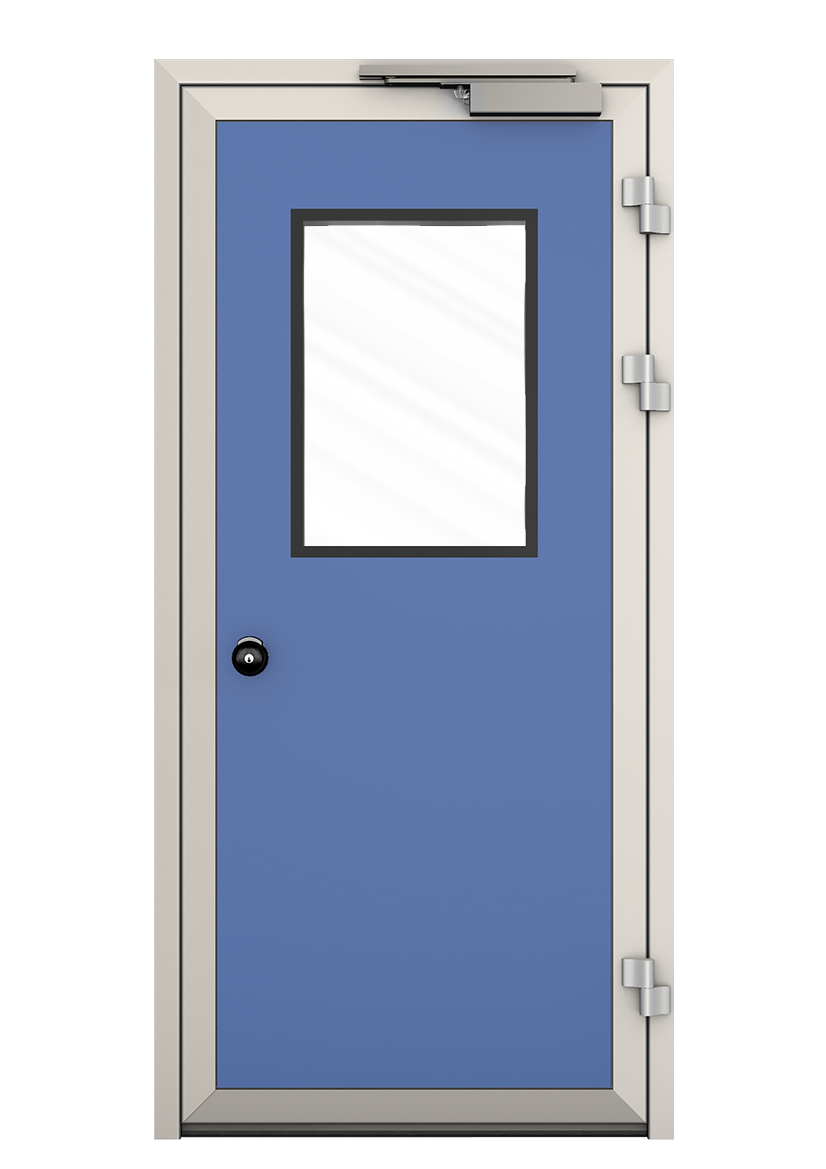 T=50mm steel skin swing door with Polystyrene core materials door, which consists of double sides with 0.7mm thick steel skin. ironmongery: lift-off aluminum hinge, down door bottom seal, press lock the door 50mm thickness. including 50mm thick, double layer 5mm tempered glass hollow door view window, preassembly indoor panel View glasses on the door: 400*600mm corner.
Specification
Fully flush surfaces with wall system.
Best in class door hardware.
Custom dimension available.
Heavy-duty structure for high durability.
Construction can be tailored to meet specific requirements.
Door opening left or right as needed